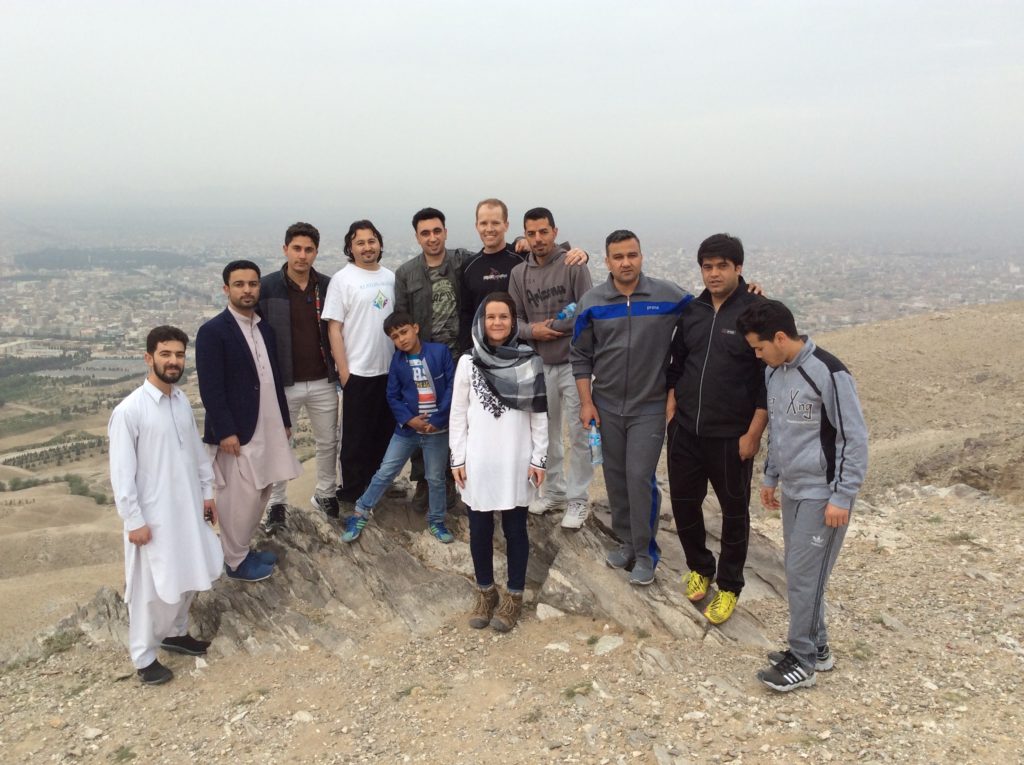 I get my exercise while I am in Afghanistan by hiking up the mountain in Takht-e-Safar Park on the north side of Herat.  A rocky, steep 1.5 mile hike where you are rewarded at the top with an amazing view of this simultaneously ancient and modern city. For 5 years we hiked with the male students of the ILD, then one by one we started to be joined by the women, too.  The 2018 Institute for Leadership Development (ILD) class has 18 women in a class of 36, change is coming.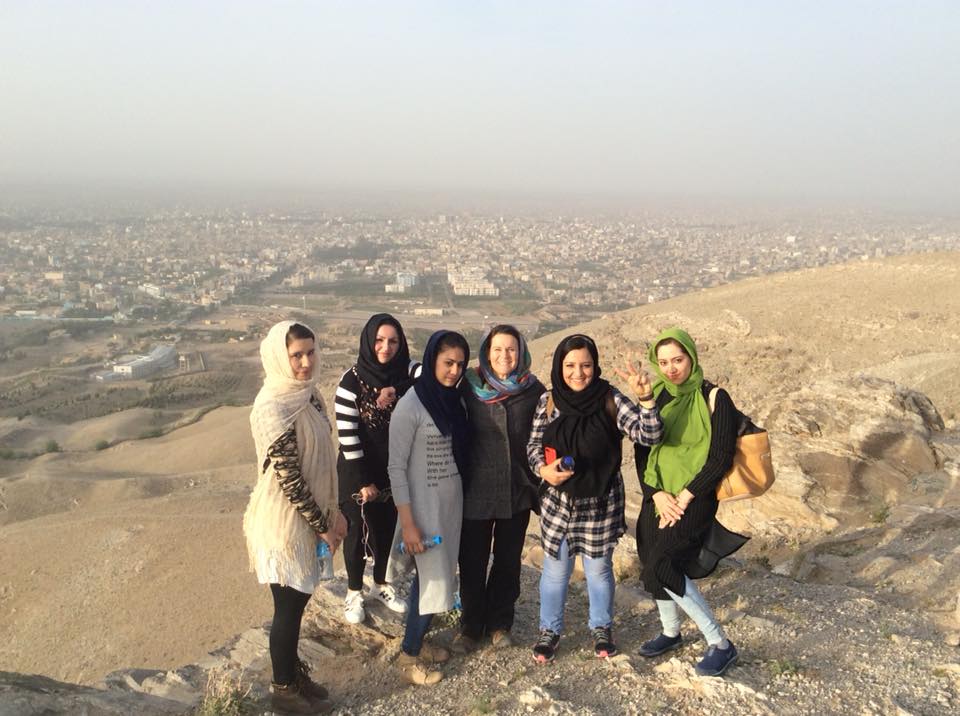 In April I was hiking up the mountain between two very strong ladies; listening to their stories and sharing vision about the future of Afghanistan.  An older man was coming down the path and began shaking his finger and saying something to us in Dari.  The ladies responded.  I assumed he had condemned them, but instead he was encouraging them and had said Herat needs strong women, too.  Change is coming.
This was my 19th trip to Afghanistan.  But for the first time ever Shannon joined me.  My good friends in Herat rolled out the red carpet for her and we were overwhelmed by their hospitality. (Which incidentally led to the need for more hiking).  I had prepared Shannon for the separation of the men and women in our host's homes, even enlisted the help of an ILD graduate to interpret for her when she was with the ladies.  Then we were surprised when one of our hosts set up one place for dinner and said: "tonight we will all dine together."  This has never happened in 18 previous trips. Change is coming.
The major focus of Global Fusion's work in Afghanistan the past 3 years has been on economic development.  There are four strategic reasons why we have chosen this path.
ACCESS – SUSTAINABILITY – INCENTIVE – HOPE
Access: For years we had access to the country through the massive international aid programs that brought crucial upgrades to the country's infrastructure.  However, as that money has disappeared, the need to build transformative relationships has not.  Through business building we will maintain long-term access to bring salt, light, and truth to this culture.
Sustainability: If we continue to have success, this access will not be hampered or hindered by the need for private fundraising.  Already we are connecting our business development efforts together with strategic partners in the US.  We have taken a page out of India's playbook and have been laying the cornerstones of a new tech industry.  In the long term this work brings new money into Afghanistan and has secondary and tertiary impacts on the local economy.
Incentive: With the creation of a more modern economy, the young, forward thinking Afghan leaders will have incentive to stay and opportunities to build a brighter future than their past.  We lost many of these high potential men and women in the great migration to Europe a few years ago. Afghanistan needs these leaders to stay and drive the change
Hope: New economic potential, brings hope to the society.  A strong economy effects every aspect of a community. Better schools, hospitals, services and arts are all possible when meaningful work is abundant.  And the reality in this country is it reduces the pull of ISIS and the Taliban who are giving jobs to people who are desperate.


Next Steps in 2018:
What do we need to accomplish tactically over the 2nd half of the year to move our strategy forward?  Collaboration is the key.  Ryan Dekker, founder and president of Clik Global, traveled with me to Herat in the fall of 2016.  His company has taken the lead on training and developing our programmers in Afghanistan.  Tom Miller, a professor at Western State University (Gunnison, CO) is bringing his students into the picture to help as interns in our Marketing efforts.  Hannah Wells, Executive Director at XM Performance, is driving the marketing messaging, coaching the interns, and helping define the ideal customer for a Clik Focus spin off called Clik Global.  Exciting times.
What if we could use the exceptional gifts of this Kingdom minded business network, to create a whole new economy in Afghanistan?  Guaranteeing access for the next two decades and beyond.  Employ thousands of the next generation of Afghans and get them meaningfully connected with the rest of the world. Could business be the key to peace and transformation? We are answering that call.
What can you do to help? Take a look at the next page and pray about contributing and connecting us to the right companies in your network.
Interns in Herat and Kabul Afghanistan: $15,000
In order to accelerate the learning, we need to keep several skilled interns close to the work we are delivering to our paying clients. As Hannah Wells and the Clik Global team start marketing to our ideal clients, we will already have the resources in place to grow.
Stateside Project Manager: $12,000 (8 months x $1,500)
We are going to employ a part-time project coordinator whose primary roles will be:
Connecting prospective clients with the Clik Global team in Colorado
Managing Western State University Intern work
Coordinate logistics for Jamshid Sultanzada's stateside visit Q4 2018
Plan and execute a fundraising dinner in October 2018
Stateside Travel for Jamshid: $5,000
Jamshid has received the 2018 Professional Fellows Program Alumni Impact Award from the U.S. Department of State, Bureau of Educational and Cultural Affairs, so his travel from Afghanistan is covered. We have many strategic partners in the states and we want to make sure that he gets connected face to face with as many as possible while he is here.
More photos from the trip: